[note: I mentioned this on the iBOB list, but it's been lingering around long enough in my brain that I'm featuring it again here...]
On their web site, Performance Bike has the single-speed/coaster-braked Dahon Boardwalk S1
on sale for $179.97
.
Looks like it might be a good candidate for fixed-gear conversion!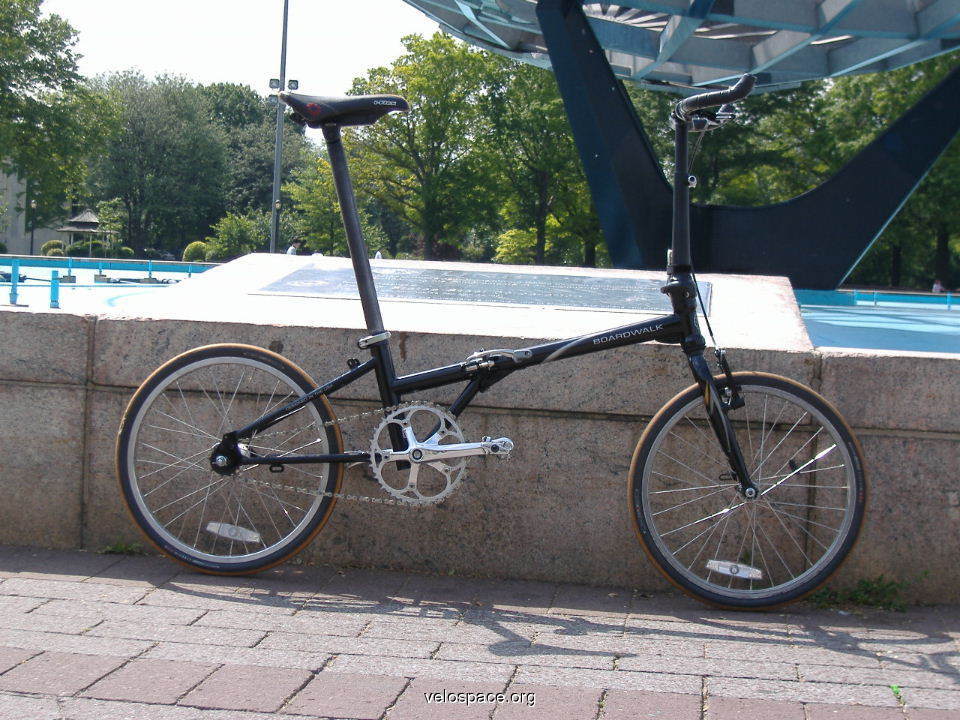 And I found a
blog post
where the owner describes chopping off the "T" handlebar/stem and
replacing it with a normal threadless stem and handlebars, claiming better
handling and improved stability:
Oddly, the Dahon Boardwalk S1 isn't listed at
Dahon's web site
-- is it an older model, or perhaps a European-only model?
I've always been curious about folders, and this seems like a cheap entry
point...?